Providence Performing Arts Center | Providence, Rhode Island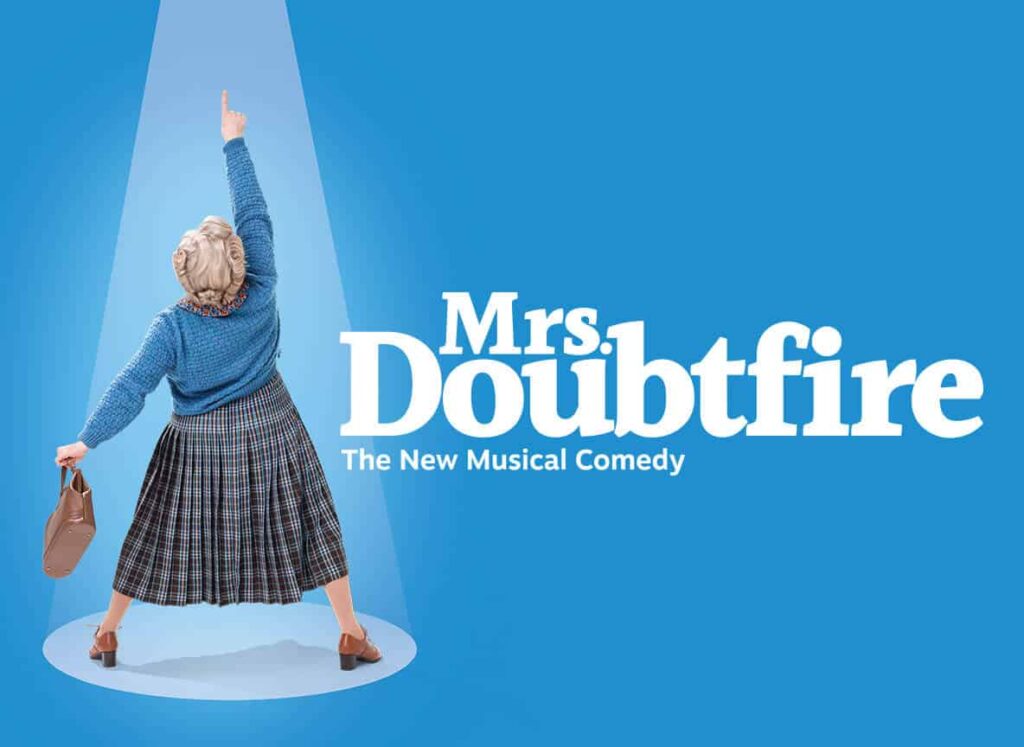 Attention all fans of melody and comedy, the hour has arrived for you to book your passes to one of the top Broadway musicals scheduled for this season! Come Sunday 22nd October 2023, the center stage at the Providence Performing Arts Center will belong to none other than Mrs. Doubtfire - The Musical, a production destined to elicit uproarious laughter and bring forth sensations of feeling as it discloses the famous chronicle of Daniel Hillard/Mrs. Doubtfire. Drawing inspiration from the timeless 1993 comedic gem of the same title, a film in which the illustrious Robin Williams personified Mrs. Doubtfire, 'Mrs. Doubtfire - The Musical' had its first appearance worldwide in 2019 and was met with thunderous praise from critics. Fast forward four years, and the resplendent Mrs. Doubtfire - The Musical is embarking on its touring journey once again, primed to fascinate audiences, yourself included. Therefore, do not delay, for ticket quantities are limited and the demand is soaring – reserve your entrance promptly to ensure your attendance at the Providence Performing Arts Center in Providence, Rhode Island on Sunday 22nd October 2023 for a night of sheer splendor, submerged in the world of Mrs. Doubtfire - The Musical. You're assured of an outstanding and joyous evening.
Put it in your diary, because come Sunday 22nd October 2023, the vibrant city of Providence will resonate with the giggles and harmonies of one of the greatest and recent musicals, the live version of Mrs. Doubtfire. The Providence Performing Arts Center will welcome you, and the celebrated tale of Mrs. Doubtfire will play out magnificently on its stage.
Consider this your exclusive invitation to dive into the lives of the Hillard family. Here, Daniel Hillard, an unemployed actor and father, takes radical measures that challenge his wife to her limits, leading her to acknowledge that divorce is her wanted path. After a messy legal battle, Daniel loses custody of his children. Driven by a sense of urgency to be with his offspring, he devises an alter ego, Euphegenia Doubtfire, a Scots au pair who stormily enters the household, fundamentally transforming the Hillard family dynamic. The home is now a stage for surprises, shocks, and uproarious mirth, as Daniel embarks on a journey that redefines fatherhood, all while Mrs. Doubtfire takes on a life of her own. What could conceivably turn south when there are prosthetic breasts, artificial teeth, wigs, stockings, and a Scottish brogue intertwined in an elaborate act of disguise?
The enthralling 'Mrs. Doubtfire - The Musical' manages to embody all the victories of the original film, while bringing a fresh perspective. The on-stage intimacy achieved by the actors as they embody their characters and their journeys adds a new emotional layer to the Mrs. Doubtfire tale. Written by Karey and Wayne Kirkpatrick, the musical's distinctive musical pieces fuse seamlessly with the narrative, which was penned by John O'Farrel and Karey Kirkpatrick. Uproarious scenarios are accentuated by melodies like 'Make Me A Woman' and 'Easy Peasy,' while the more poignant moments are heightened by tracks such as 'Let Go' and 'As Long As There Is Love.' These songs truly come alive when heard live, as the story unfolds before your gaze.
The Broadway iteration of Mrs. Doubtfire provides exactly the kind of theatrical spectacle the current time demands. Your moment to witness this musical triumph is right here, so reserve your Providence Performing Arts Center admission passes for 'Mrs. Doubtfire - The Musical' right away!
You're in for an fantastic time, and the Hillard family's journey, alongside that of Mrs. Doubtfire, will rekindle the notion of being together, bringing a burst of music and merriment to your 2023.