Providence Performing Arts Center Information
Designed by world-class architects George and C.W. Rapp, the Providence Performing Arts Center was opened as Loew's Movie Palace on October 6, 1928, costing $2.5million to build. It's opening night, featuring a performance by Joe Stoves on the $90,000 Robert Morton organ, accompanying the film "Excess Baggage," was attended by over 14,000 people. The venue's popularity steadily rose, only to decline with the rise of television, and to suffer from hurricane damage mid-century, and to almost face demolition in the 70s.
However, in 1995 the venue was restored and the stage house expanded, and over the following years several more changes occurred, including the installation of a high-quality sound system in 1996 followed by the restoration of the Grand Lobby and Arcade. Today, the Providence Performing Arts Center is listed on the National Register of Historic Places, and plays a critical role in the city's cultural renaissance.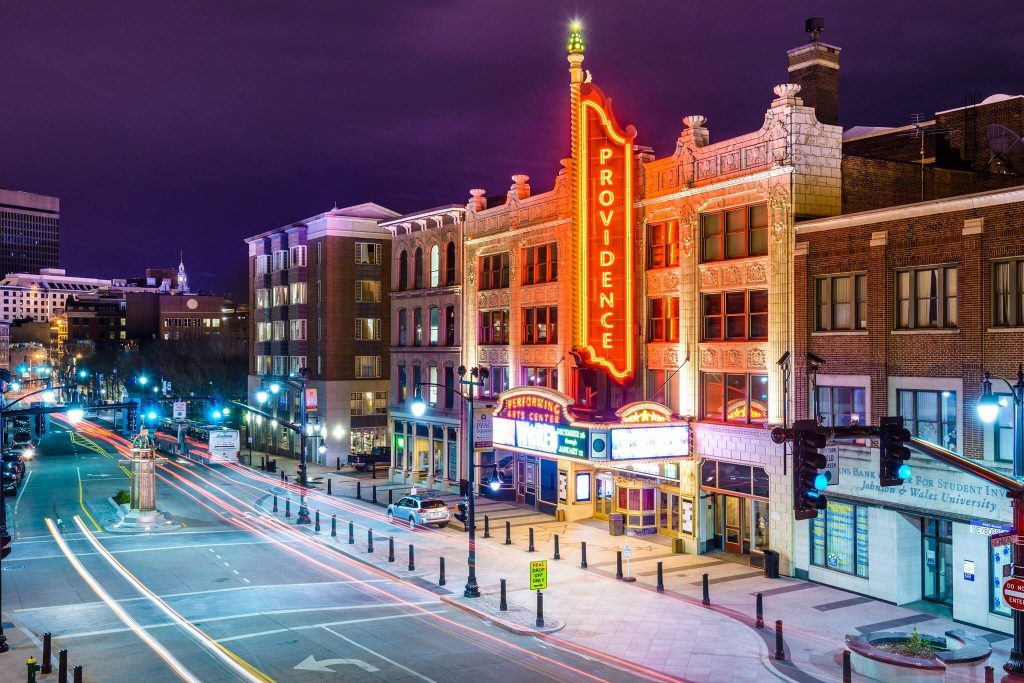 For parking information please see the parking page.
For ticket and ticket marketplace information please see the Providence Performing Arts Center tickets page.
To see the seating chart and find out about accessible seating, please see the Seating Chart page.