Providence Performing Arts Center Seating Chart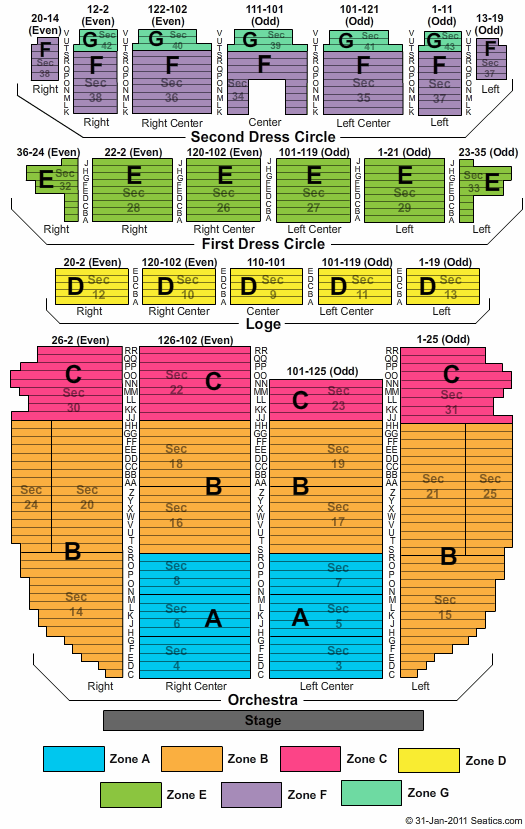 In 1999, as part of Phase 1 of the Auditorium Restoration Project, the venue's vast proscenium and front edge of the loge was carefully restored to its former splendour. During Phase 2 in 2000, full completion of the restoration of the ceiling and walls throughout the Auditorium was achieved. The same year, the entire venue was re-carpeted to recreate the original from 1928, while two years later a HVAC system was installed to enhance visitor's theatre experience. As of 2005, the venue also features fully re-upholstered and highly comfortable seating.
Seating is spread out across four levels; the main orchestral floor, the loge, and the first and second dress circles. Seat numbering is clearly laid out, but if you have any issues finding your seat, please ask a member of staff who will be only too happy to assist you. Once seated, please remain there until appropriate breaks or the end of the performance.
Want to purchase tickets and reserve your seat?
To find out more about the tickets we offer, view the Providence Performing Arts Center tickets page.
To see upcoming events and purchase your ticket, please view the Providence Performing Arts Center events listing.