Providence Performing Arts Center | Providence, Rhode Island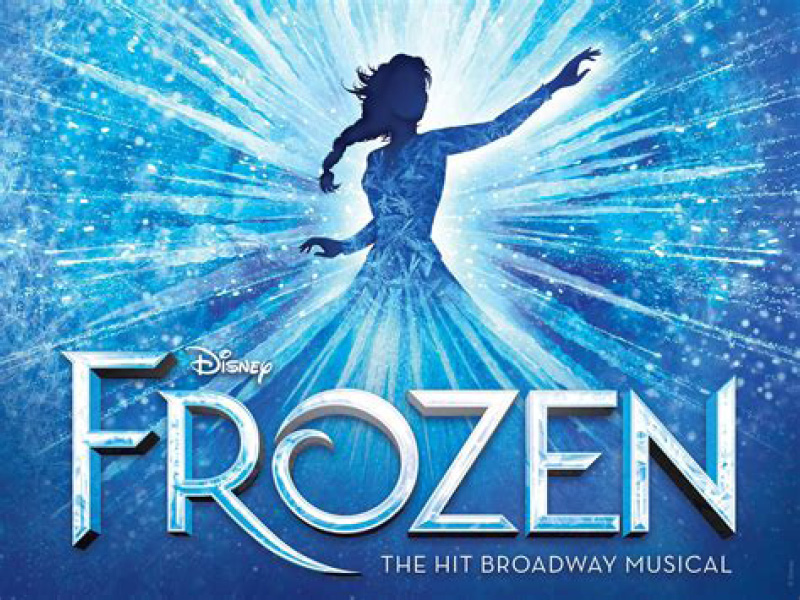 In this exciting spring, take a journey back to the Kingdom of Arendelle in Disney's Frozen the Musical at the Providence Performing Arts Center on Tuesday 12th March 2024! Adapted from Disney's Academy Award-winning film, this Broadway sensation features songs and verses crafted by multi-awarded songwriters Kristen Anderson-Lopez and Robert Lopez. The performance offers 12 new original songs written for the Broadway stage, including "Monster" and "A Little Bit of You," alongside 7 iconic hits from the cinematic masterpiece, like the captivating "Let It Go." Recapture the story of royal sisters Elsa (Caroline Bowman) and Anna (Lauren Nicole Chapman) as they embark on a perilous journey of ice and commitment to save their homeland. Participate in their undertaking in the company of Olaf (Jeremy Davis), Kristoff (Dominic Dorset), and Sven (Collin Baja or Dan Plehal), and clash swords against the conniving Prince Hans (Will Savarese)! It's a spectacular reinterpretation of a beloved classic in this two-hour performance overflowing with stunning visuals, artful puppet manipulation, and perfectly designed attire. Catch the live and in person musical performance of Disney's Frozen on Tuesday 12th March 2024 at the Providence Performing Arts Center, situated in Rhode Island. Reserve your tickets now!
Embark on a journey to meet an charming ensemble of characters you'll want to embrace forever on Tuesday 12th March 2024 at the Providence Performing Arts Center! Frozen the Musical is making its debut LIVE to delight you with a harmonious retelling of Disney's cherished animated favorite.
"With Tony Award-winning director Michael Grandage at the helm, Frozen takes on new emotional resonance, focusing on sincere sentiment first. The unbreakable bond between the sisters takes center stage. Skeptics might just find their emotions thawing." - Entertainment Weekly.
Join Elsa and Anna on their quest to protect the Kingdom of Arendelle in this stunning Broadway adaptation showcasing the pinnacle of on-stage puppetry, atmospheric scenes, and intricately tailored costumes. With the companionship of Kristoff, the rugged mountain man, Olaf, the jovial snowman, and Sven, the loyal reindeer, you'll experience a celebration of sisterhood, unwavering love, and selflessness in a two-hour extravaganza perfect for the entire family!
Be swept away by 12 original Broadway songs ("A Little Bit of You," "True Love," etc.) and 7 iconic hits from the animated movie ("For the First Time in Forever," "Let It Go," etc.) enhanced by spellbinding orchestral arrangements and performed by a cast of exceptional talents. Some of the geniuses behind the Oscar-winning 2013 movie have played a role in this magnificent adaptation.
Actor Dominic Dorset reflects on his portrayal of Kristoff as an African American:
"While I may not resemble the movie's Kristoff, it's perfectly okay. That's something theater is embracing now. What's important is to demonstrate that these stories go beyond boundaries. Kristoff's story isn't confined to a single ethnicity. It's a story that could resonate with anyone, regardless of their identity."
Experience the enchanting world of Frozen the Musical on Tuesday 12th March 2024 at the Providence Performing Arts Center, Providence. Seating is limited, so secure your spot - get your tickets today!
ACTS
Act I
"Vuelie"*
"Let the Sun Shine On"
"A Little Bit of You"
"Hidden Folk"
"Do You Want to Build a Snowman?"*
"For the First Time in Forever"
"Hans of the Southern Isles"
"Dangerous to Dream"
"Love Is an Open Door"*
"Reindeer(s) Are Better Than People"*
"What Do You Know About Love?"
"In Summer"
"Hans of the Southern Isles" (reprise)
"Let It Go"*
Act II
"Hygge"
"I Can't Lose You"
"Fixer Upper"*
"Kristoff Lullaby"
"Monster"
"Hans of the Southern Isles" (reprise 2)
"True Love"
"Colder by the Minute"
"Finale: Let It Go" (reprise)